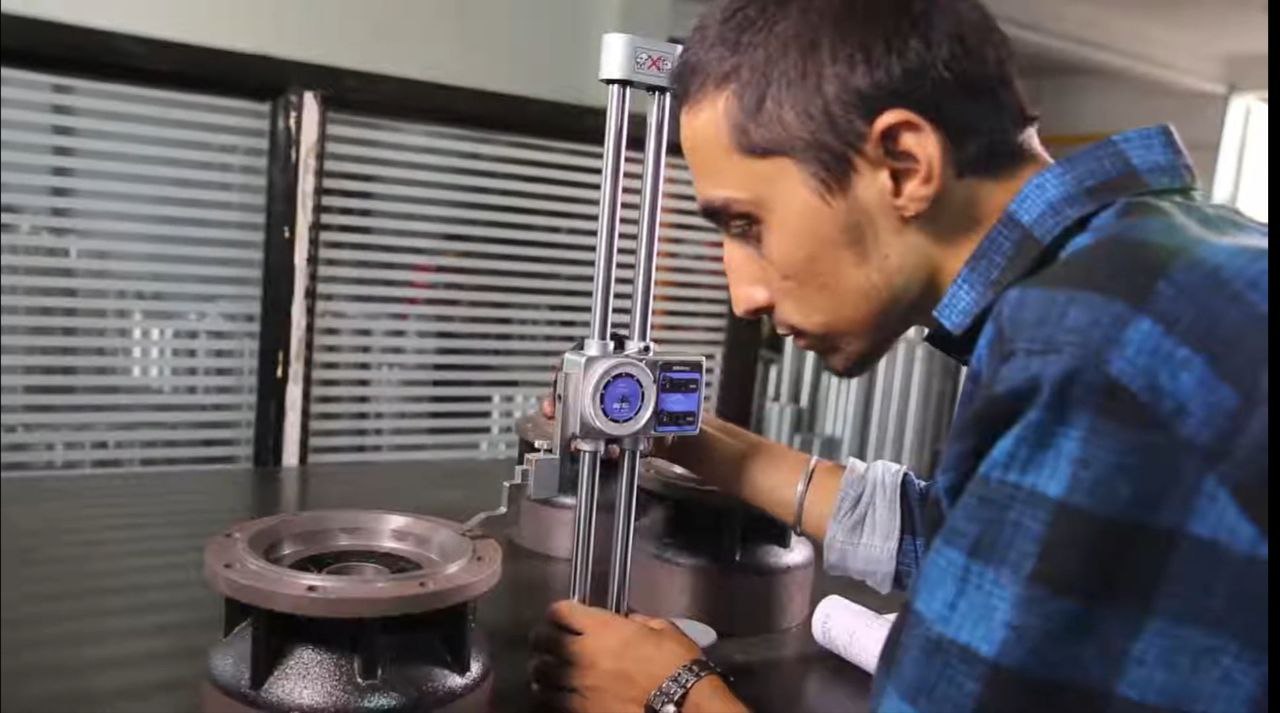 Quality and Development Policy
"We at latteys industries limited are committed to total customer satisfaction by providing best quality submersible Pumpsets, electric Monoset pumps, centrifugal regenerative pumps, openwell submersible Pumpsets electric motors & spares through effective implementation of quality management system"
As a customer focused company we shall be able to understand changing customer needs and expectation time to time and continually improve our QMS accordingly.Manufacturing Quality products by following ISO 9000 Quality Management systems & procedures.
All process control & quality inspection instruments & equipment are regularly calibrated to International Standards to ensure that products are manufactured & delivered with consistent quality.
At the heart of the quest for quality lies distinctive ambition leveraging productive resources for optimal possible output at the least possible cost characterized by no repeats & no rejections.
In other words it's the attainment of zero : zero defects, zero breakdown, zero accidents, and zero losses.
Timely deliveries, continuous evaluation of processes & adopted systems and procedures and prompt service are other adopted means which we think contribute to the quality in company's overall approach.
Product's Compliance to various regulations and norms is also followed to achieve quality objectives and aims.
•Improvement in customer satisfaction level
•Continual improvement in each process
•Cost optimization through elimination of wastage of material, man hours and machine hours.
•Maintaining and improving upon delivery schedules.
•Reduce response time to customer complaints.
•Improvement in business by adding new customers and new products.
Certifications & Approval -
•IS – 8034
•IS – 8472
•IS – 9079
•IS – 14220
•BEE – Star Rating
•ISO 9001:2015
•IP 68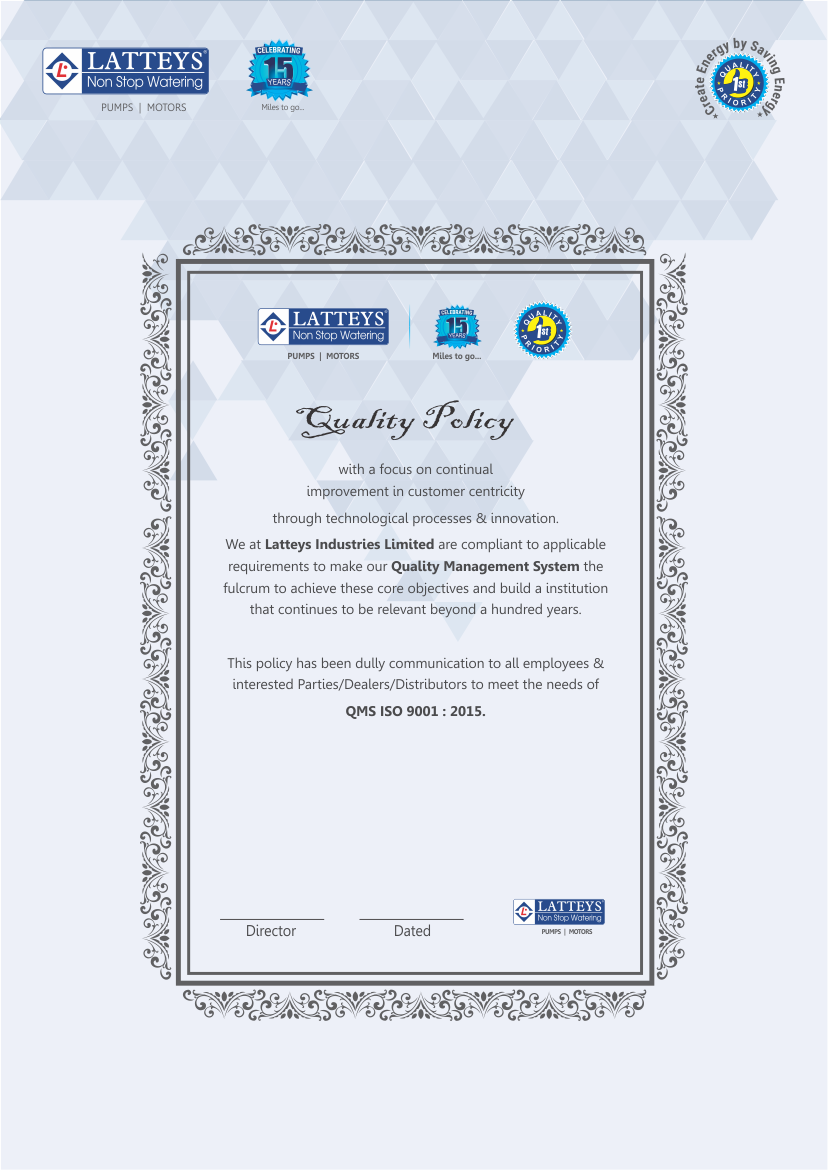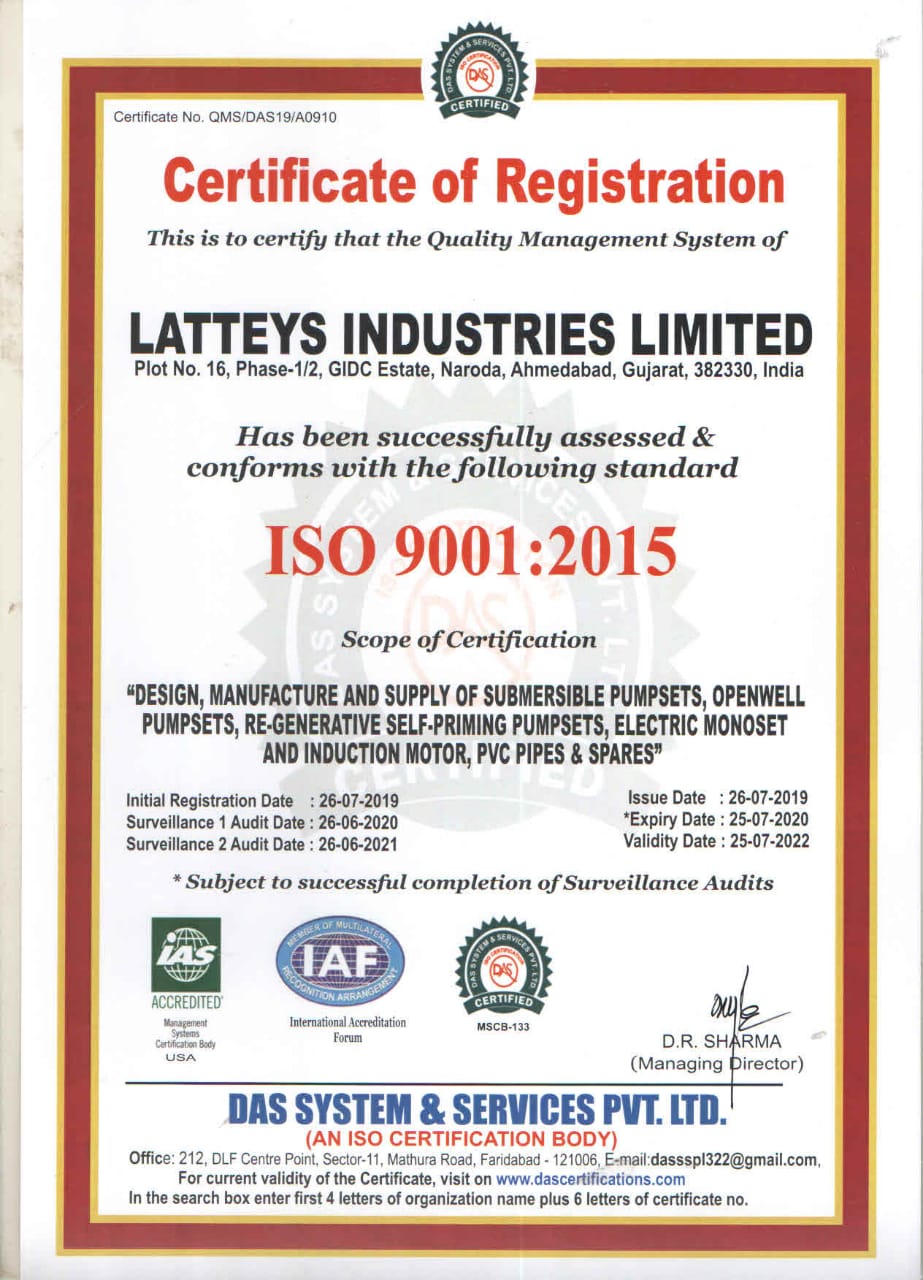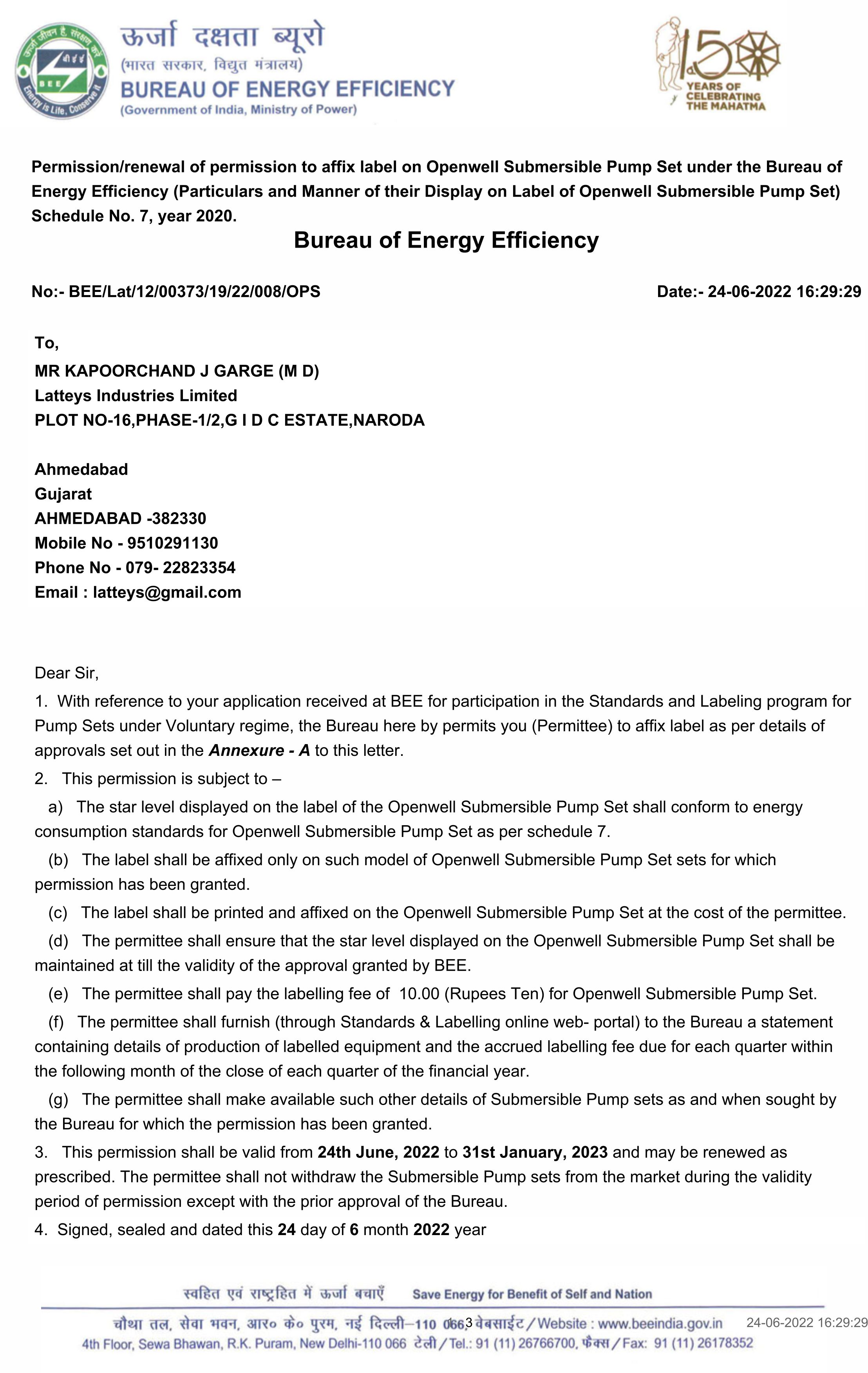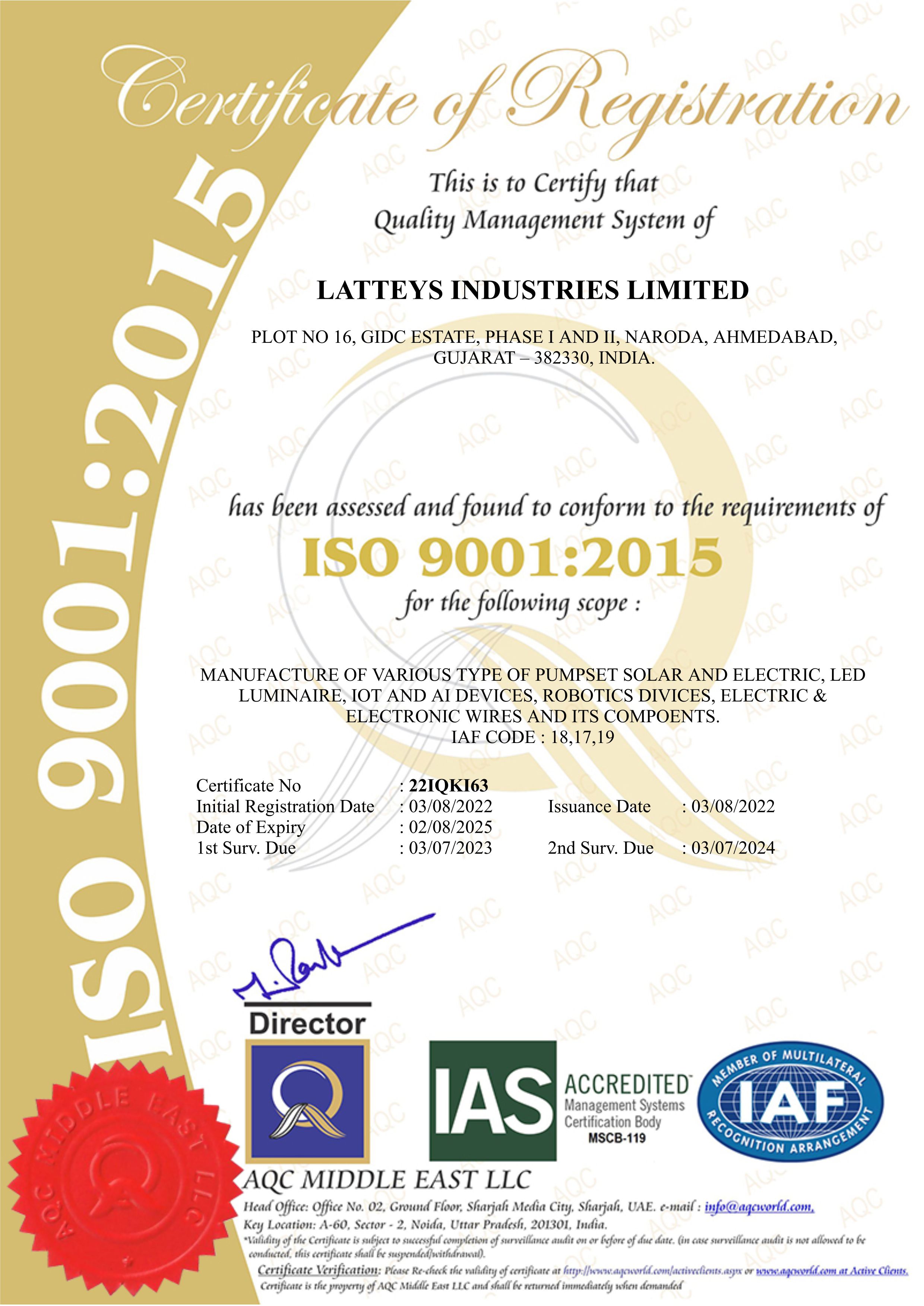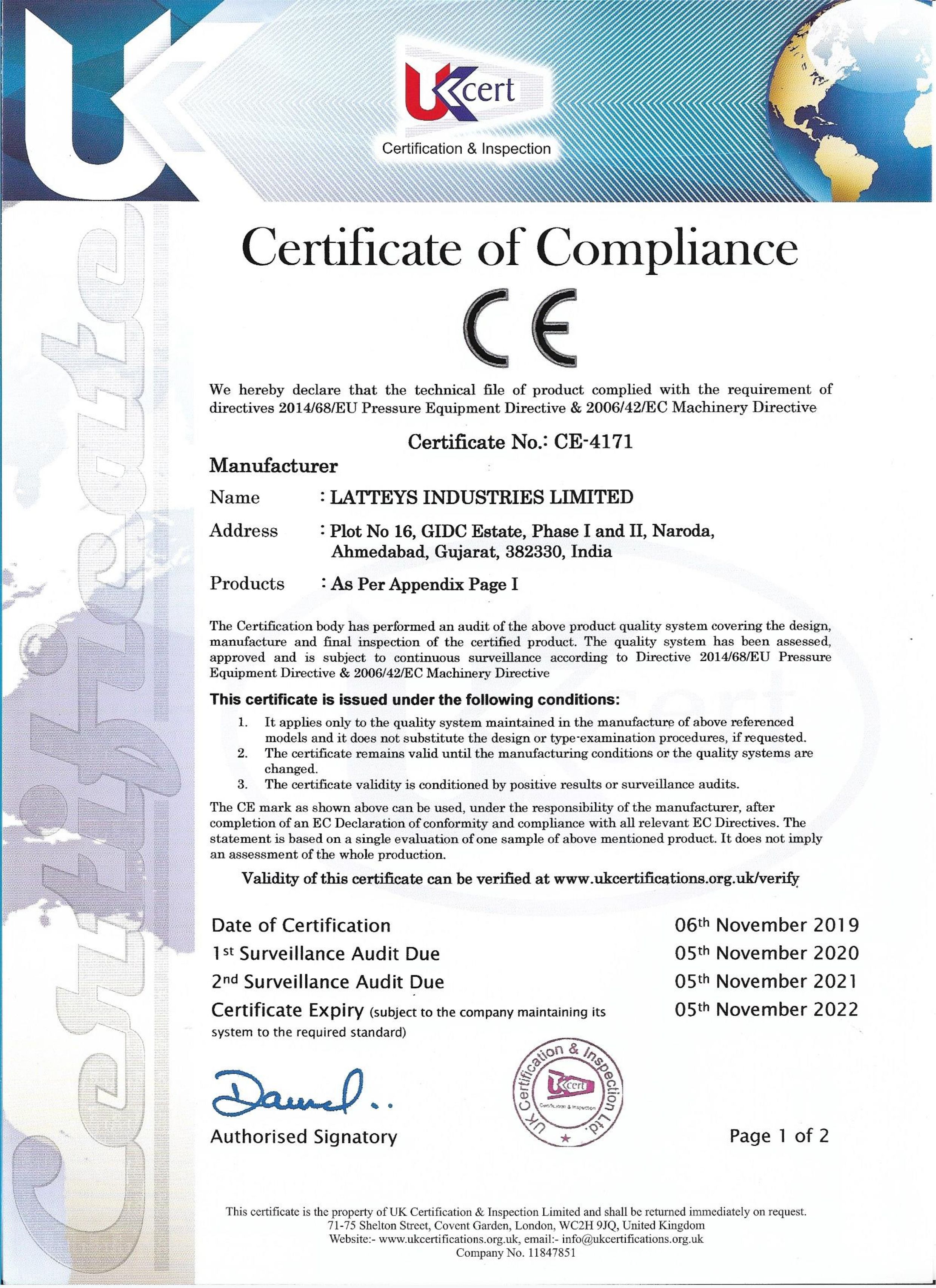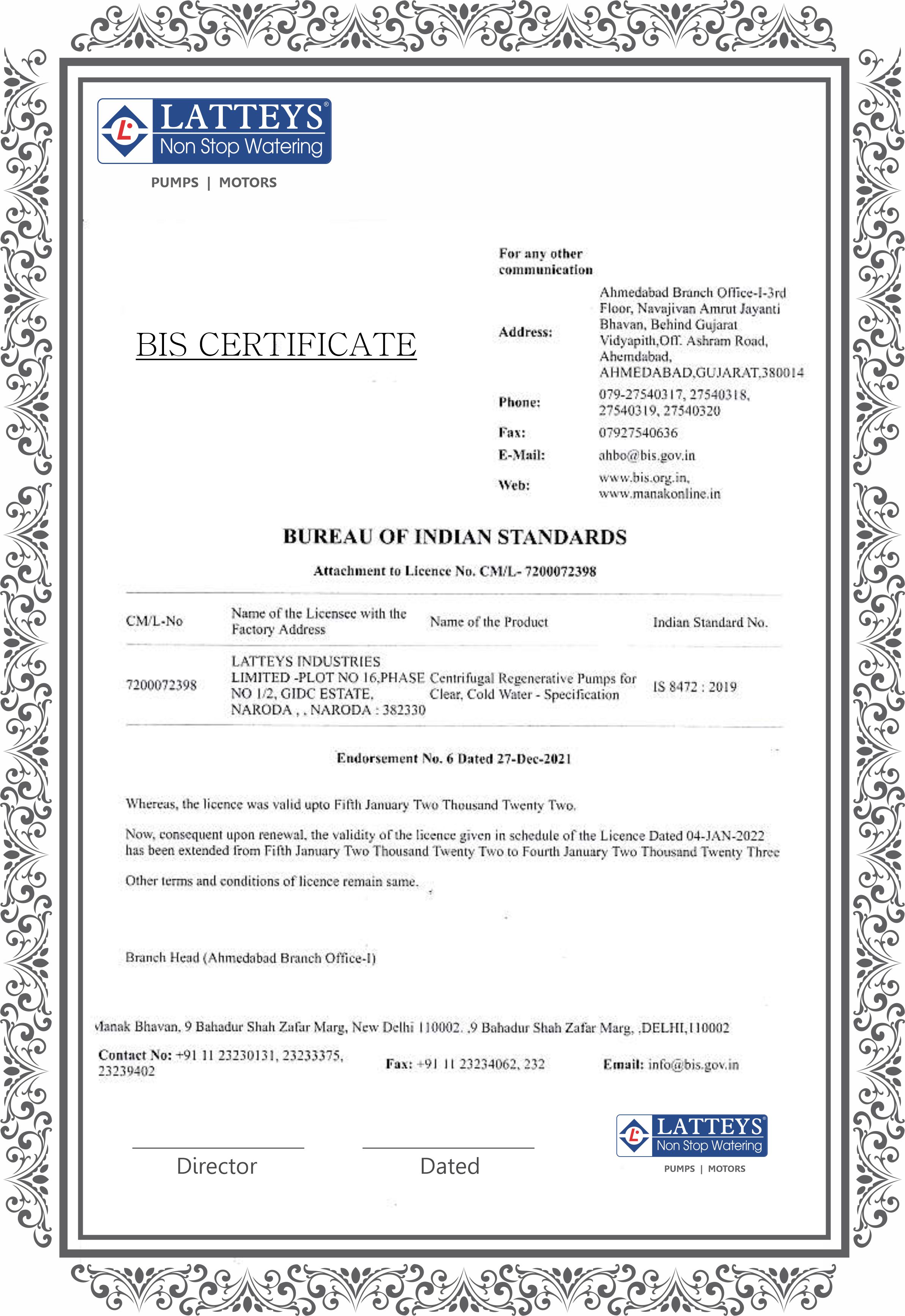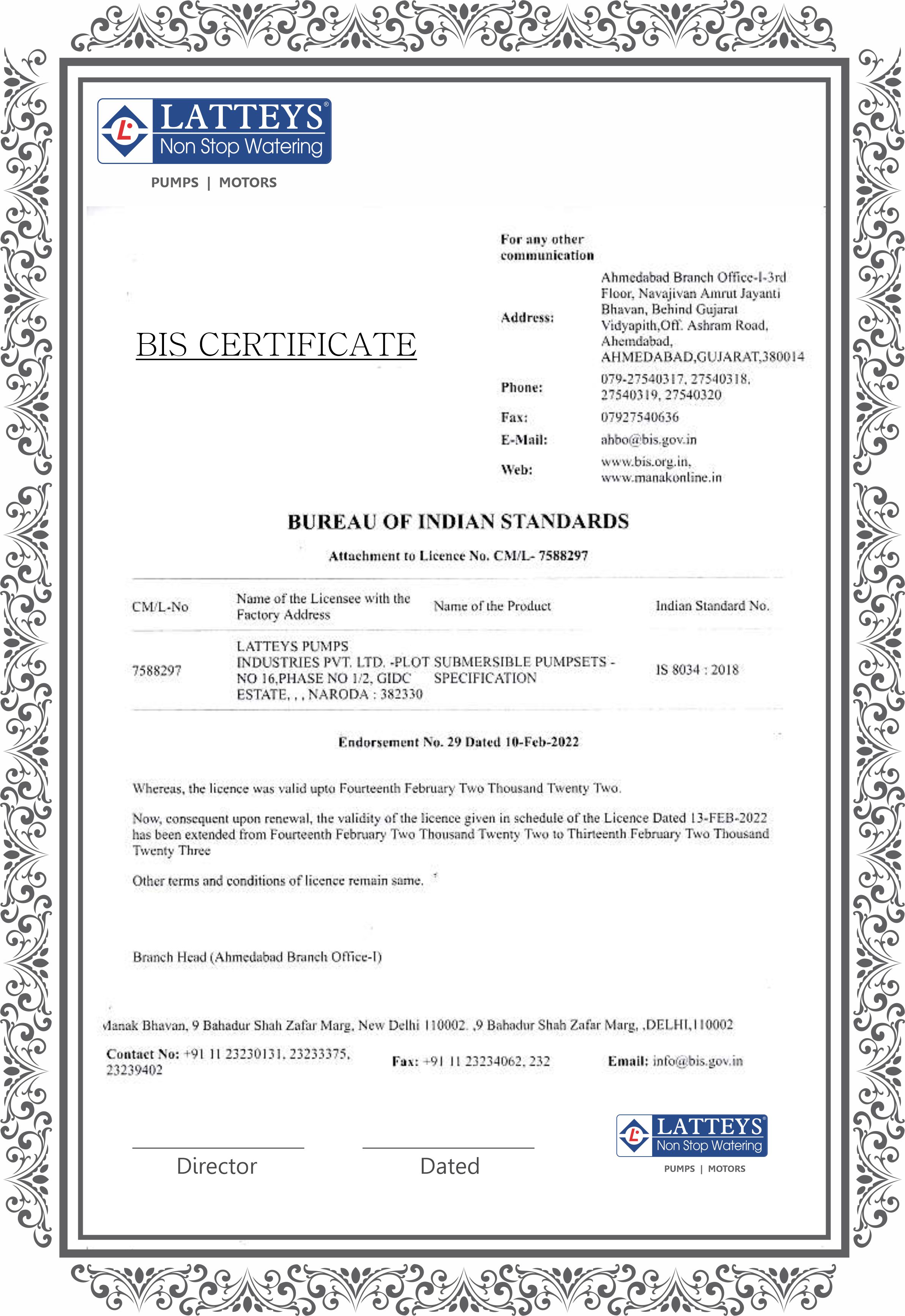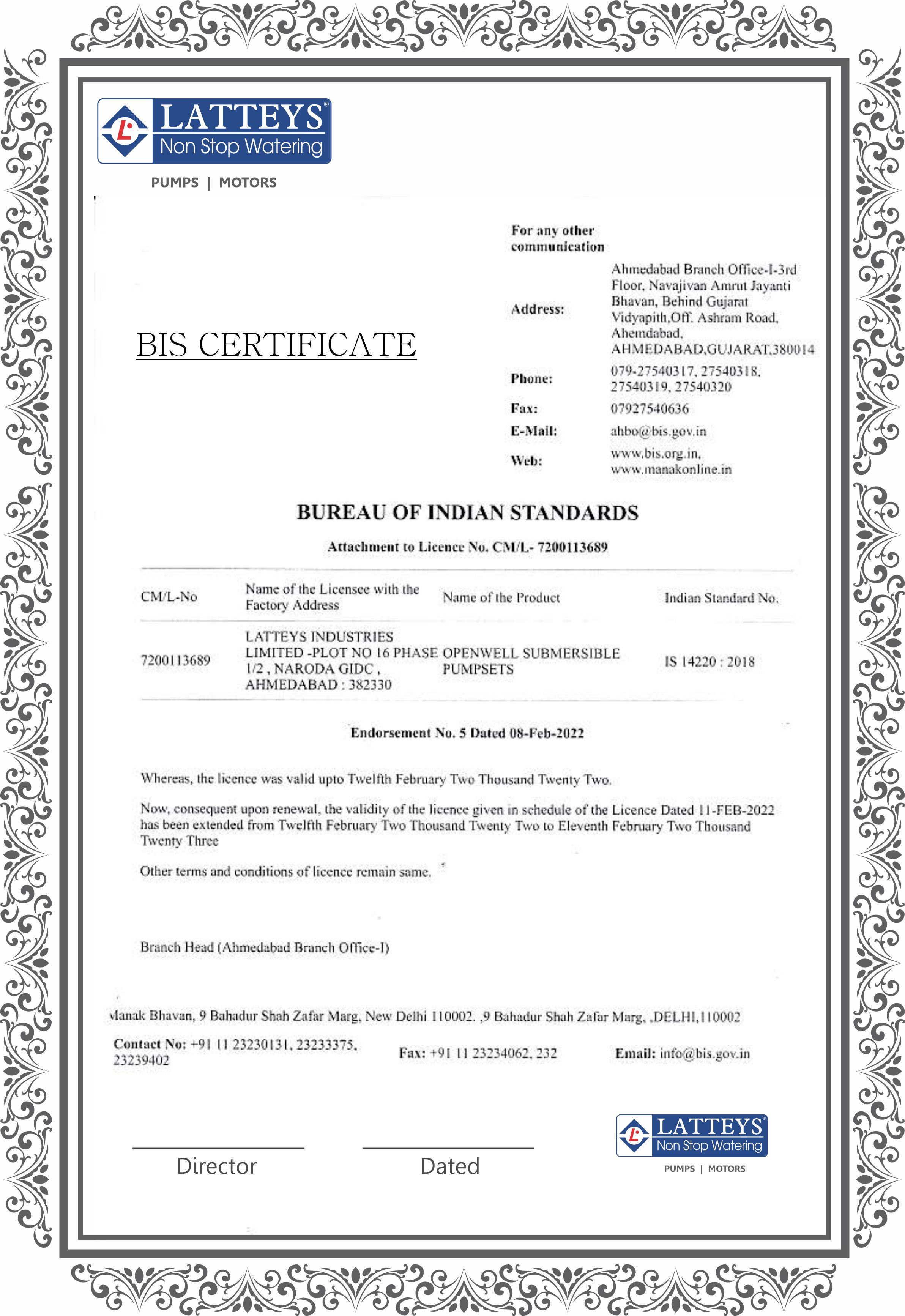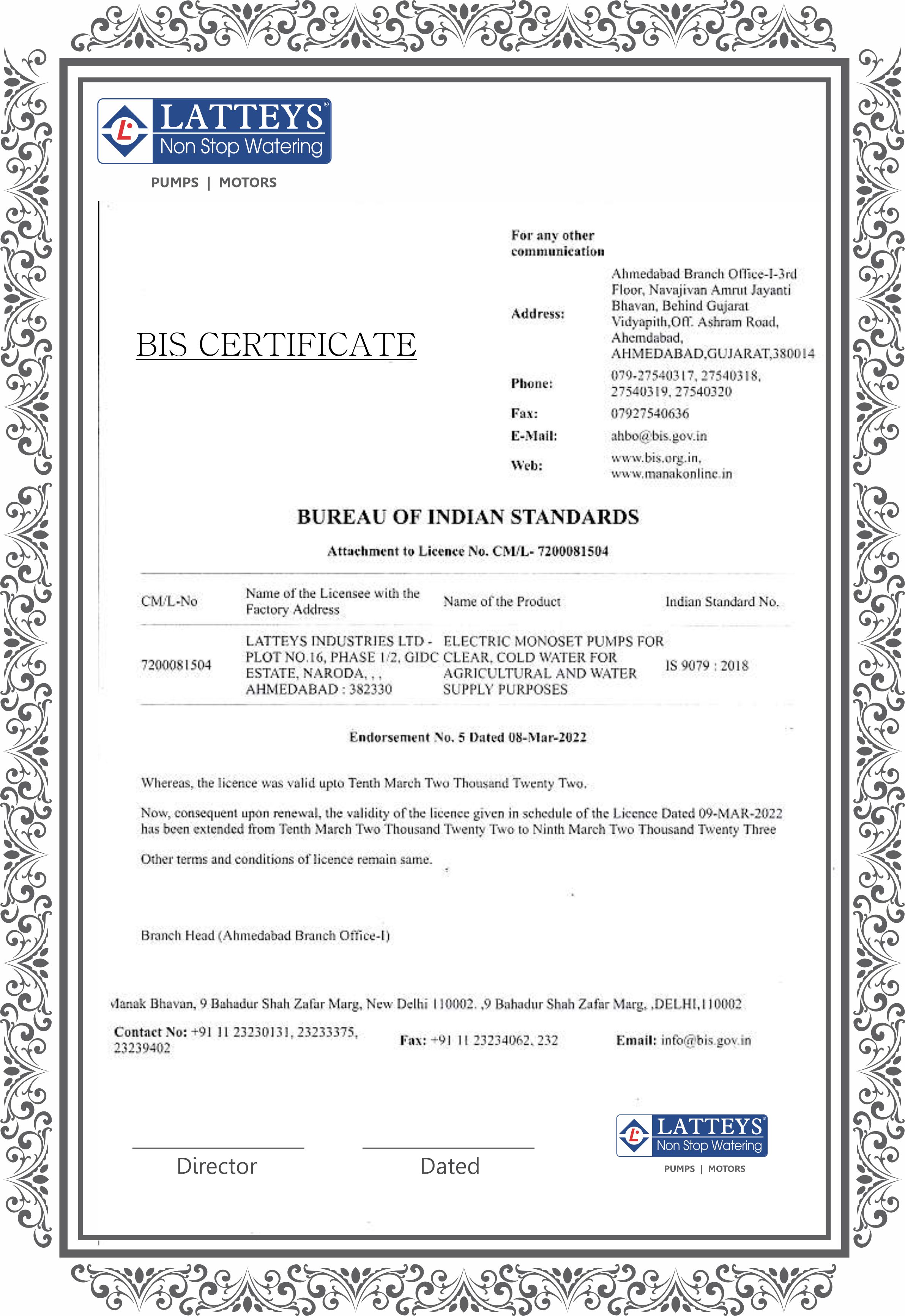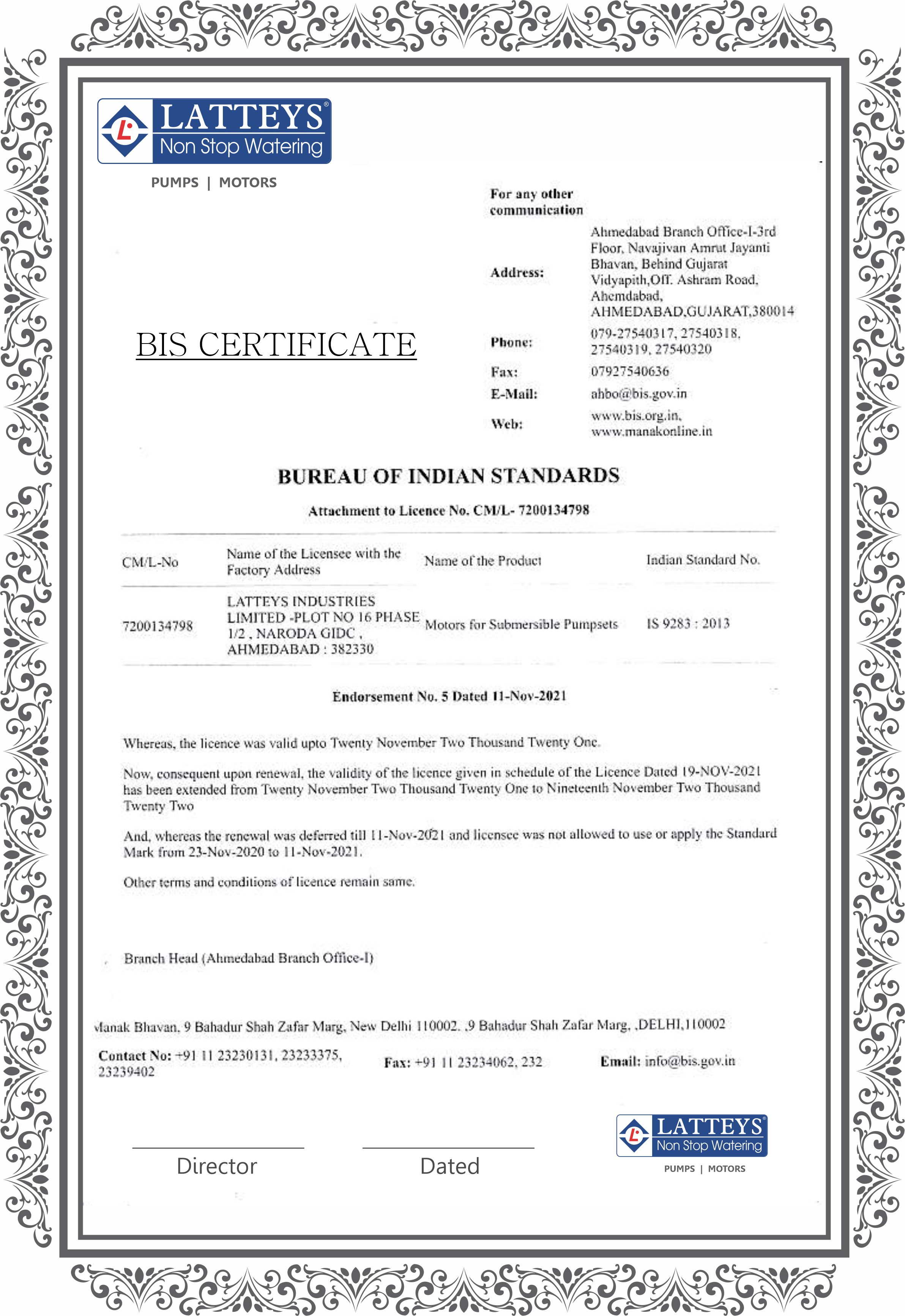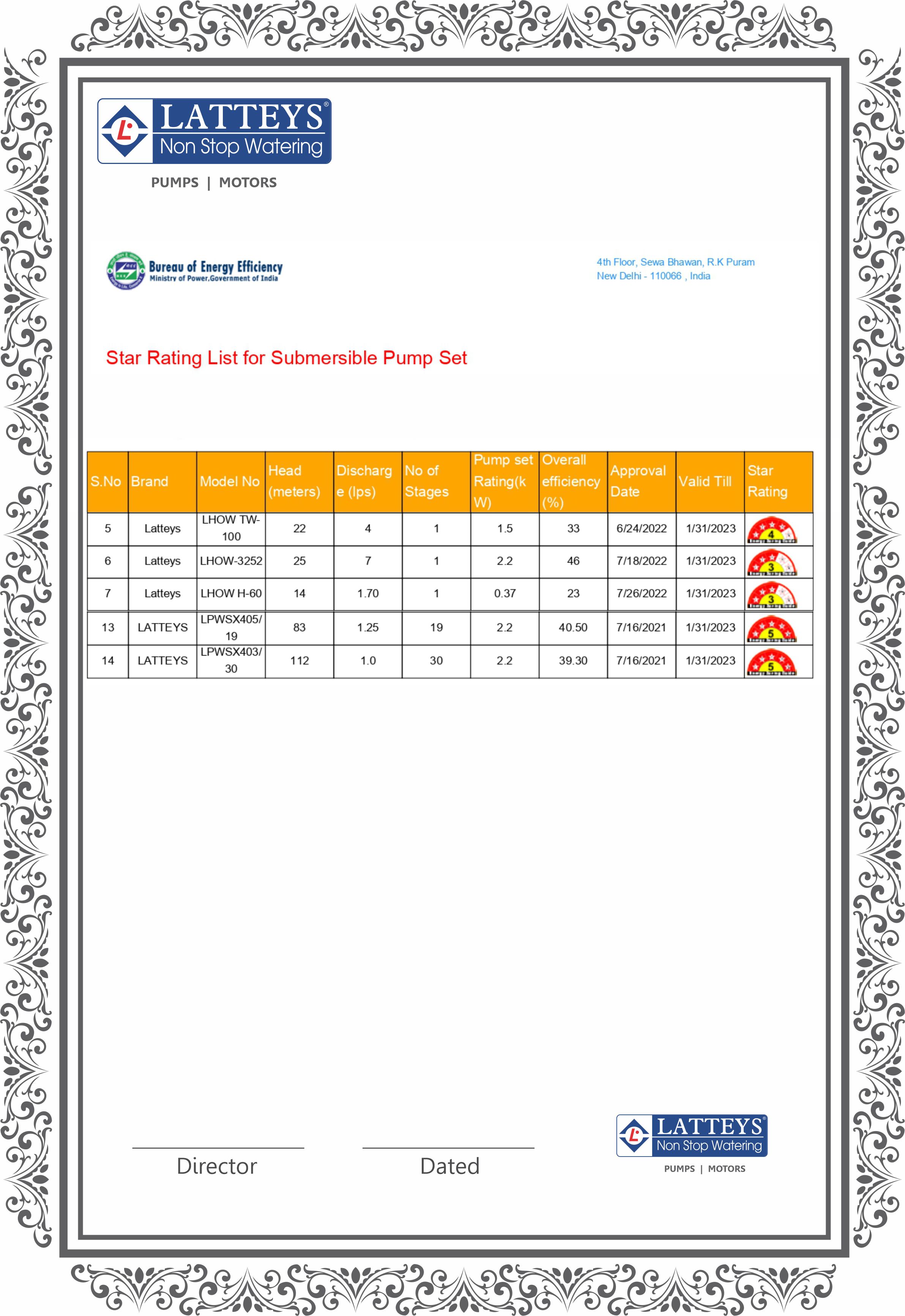 Latteys Members Philosophy
Having strong patronage, Latteys industries Limited follows the path of excellence. The company has the most efficient team led by expert & experienced Engineers & Technicians who has vision and mission as how to steer the fleet towards betterment and success of the company. Surging ahead on the waves of innovativeness and inventiveness with precision and quality in tow, management team is constantly and cohesively sailing towards common goal of fabulous success through excellence.
To achieve this, the team has followed very efficient work distribution strategy where each department is handled by the most committed and expert professional having years of experience and expertise to handle the job seamlessly.
At our all Departments ranging from marketing to purchase, production, administration, QC, R&D are well-connected with each other to ensure seamless communication and faultless and satisfactory solutions for customers.
Our Competitive Strengths
1.Focus on Research and innovation
We believe our strength and success factor has been our constant focus on Research and innovation. To keep sailing on it, we stress on and constantly strive to improve the quality of our products. We also continuously look for launching new models reflecting the needs of our customers catering wider range of markets. We have a dedicated R&D team which constantly works for product innovation. Our technically qualified team ensures that we procure raw materials only from quality suppliers. To ensure high quality production, we test samples from every lot of raw material in our laboratory or NABL approved material testing laboratory and only after meeting the quality criteria, it is further used for production. At every stage of production we have stage inspection system to get quality end product. Further, each of our finished products is checked with respect to quality, and only after meeting the quality standards, products are considered for packaging. We have produced a wide range of products in terms of discharge, head and capacity to meet our customers' needs and demands. Recently we have developed complete range of ss fabricated submersible pumps suitable for bore well of 4" and 6" Dia.
2.Experienced Promoters and Management Team
We have an experienced management team including our promoters who have a combined experience of more than 2 decade in pumps and motor industry. Our Company is led by our promoters, Mr. Kapoor Chand Garg and Mr. Pawan Garg who have long experience and wide knowledge of the industry. We understand quality contributes an important role in pumps and motor industry and hence we have established an intelligent and enthusiastic technical team to ensure quality output. It is through the constant vision and experience of our management team including the promoters, we have been able to build a sustainable business model and created a far long market reach. We have employed people in different areas of work who have required technical competence, qualifications and experience. We firmly believe that the success of our organization lies in the efforts of our human resources.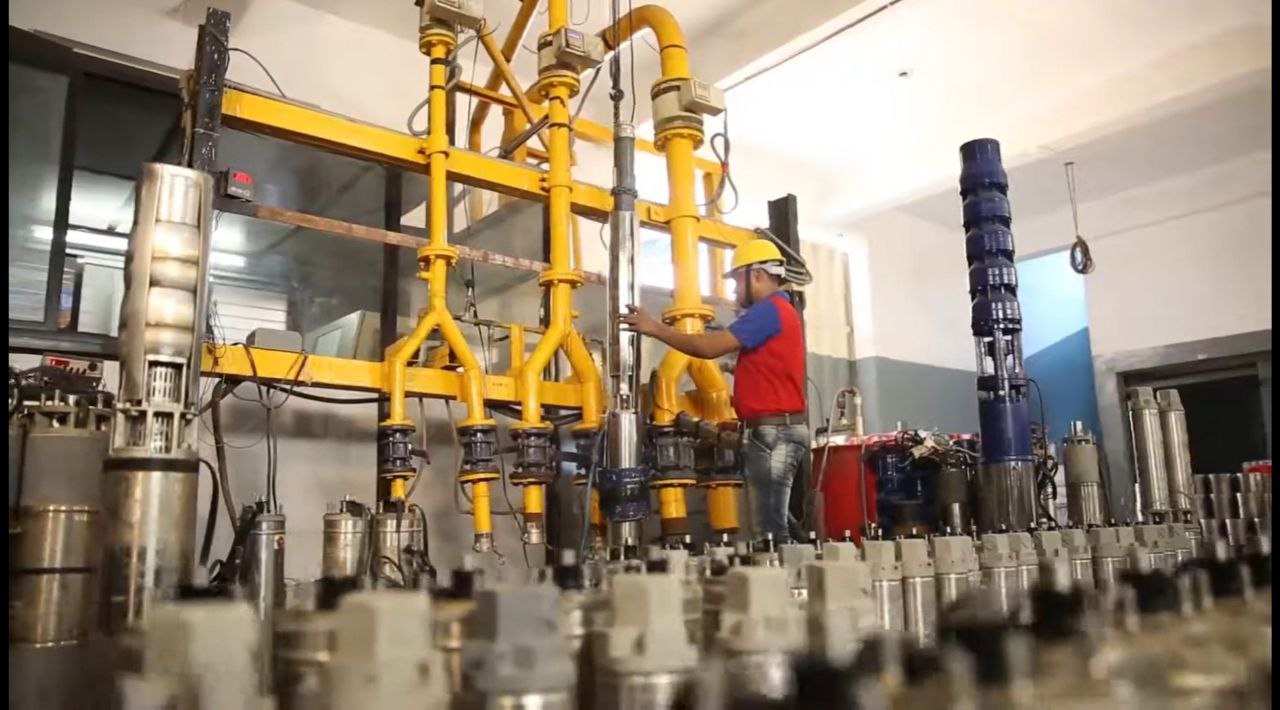 Introduction
LATTEYS INDUSTRIES LIMITED takes pleasure in introducing itself as manufacturers of good reliable quality, cost effective & performance oriented submersible pumping solutions for homes and agriculture. We have established our presence in large parts of India.
Read More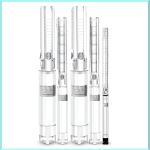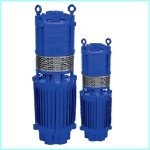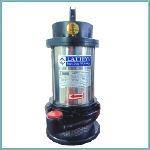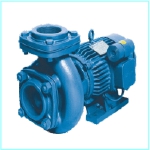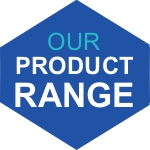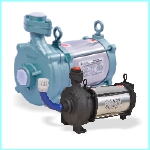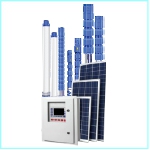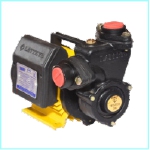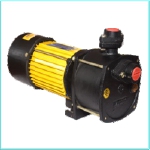 Get In Touch
Plot No 16, Phase 1/2, GIDC Naroda, Ahmedabad 382330
info@latteysindustries.com