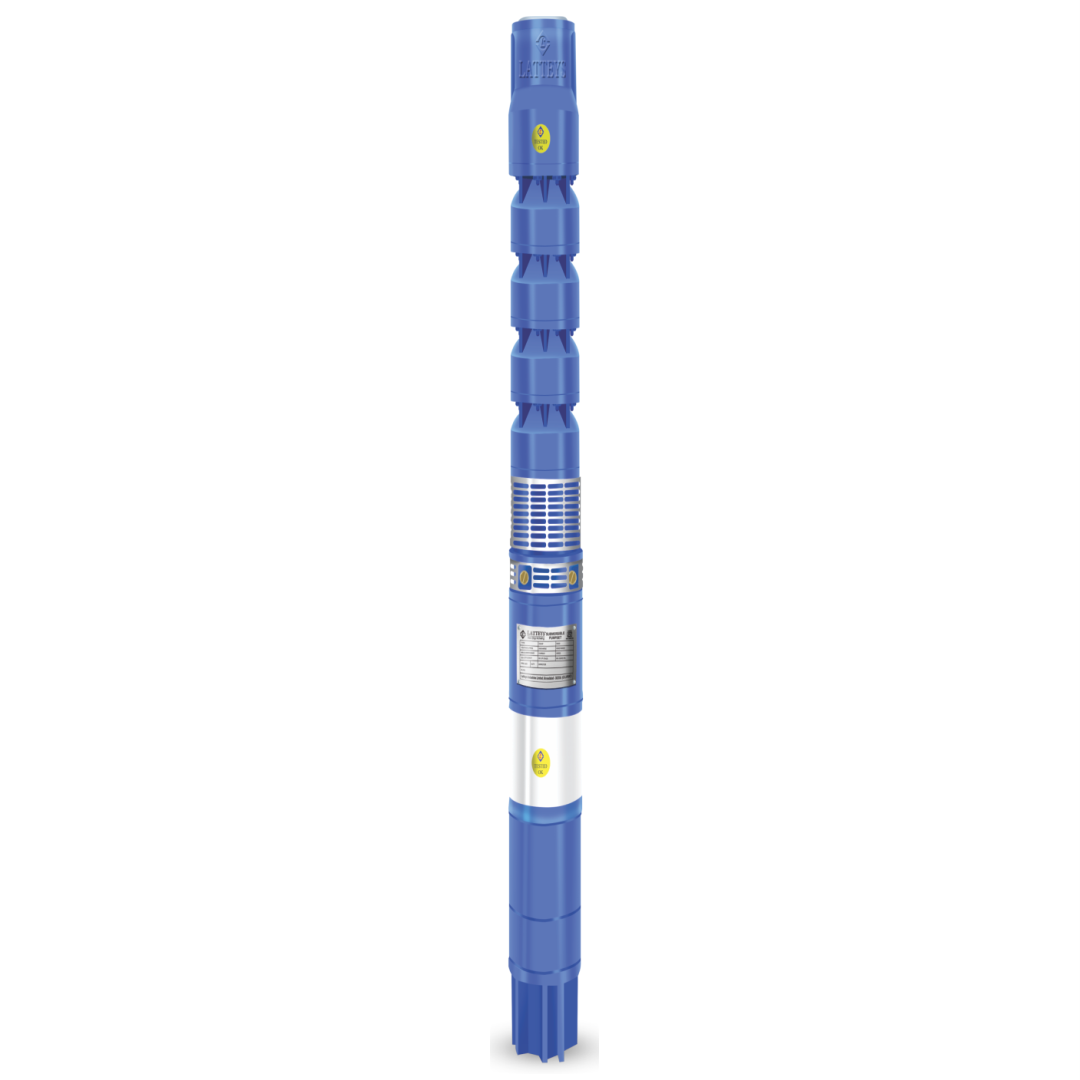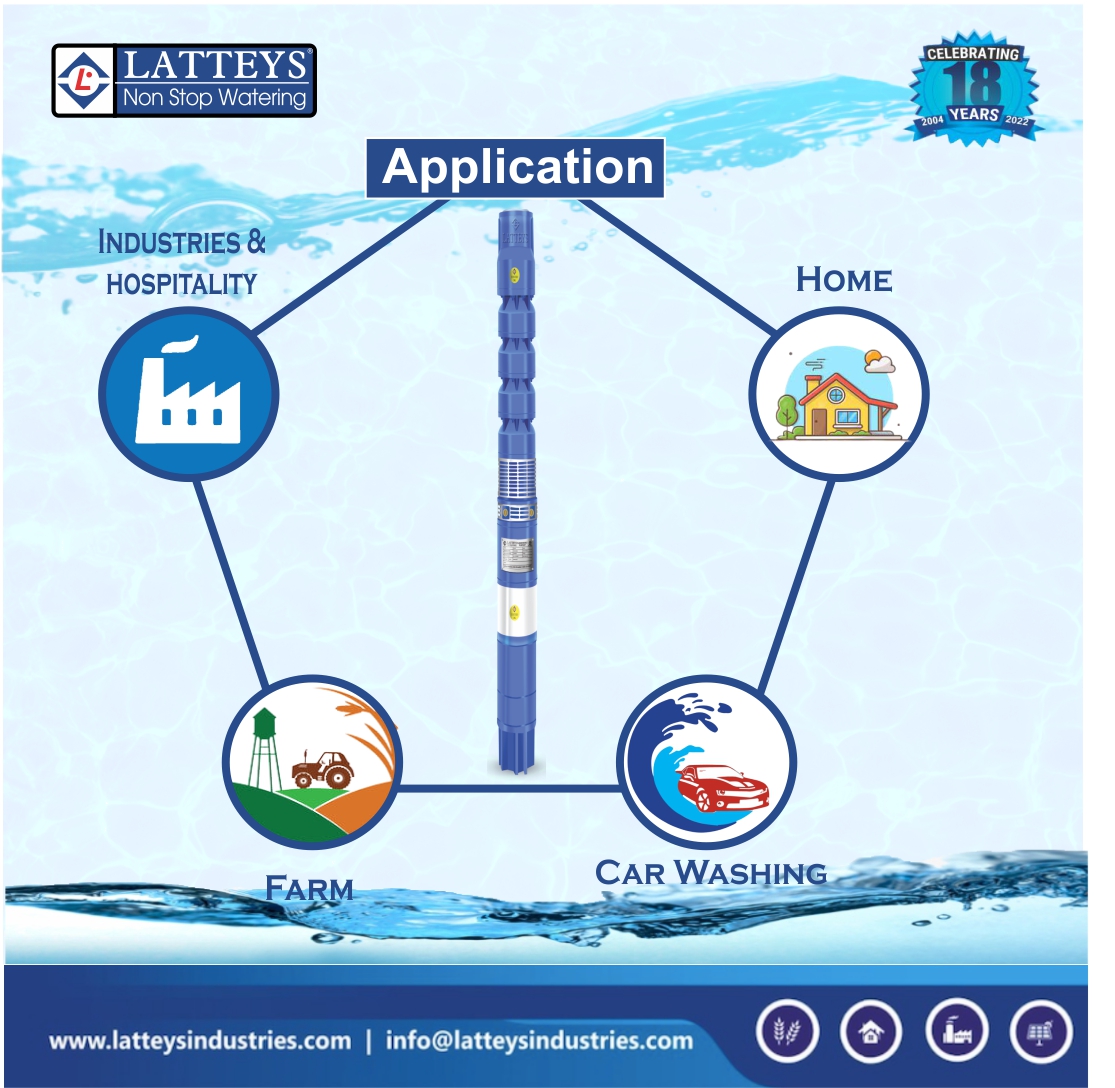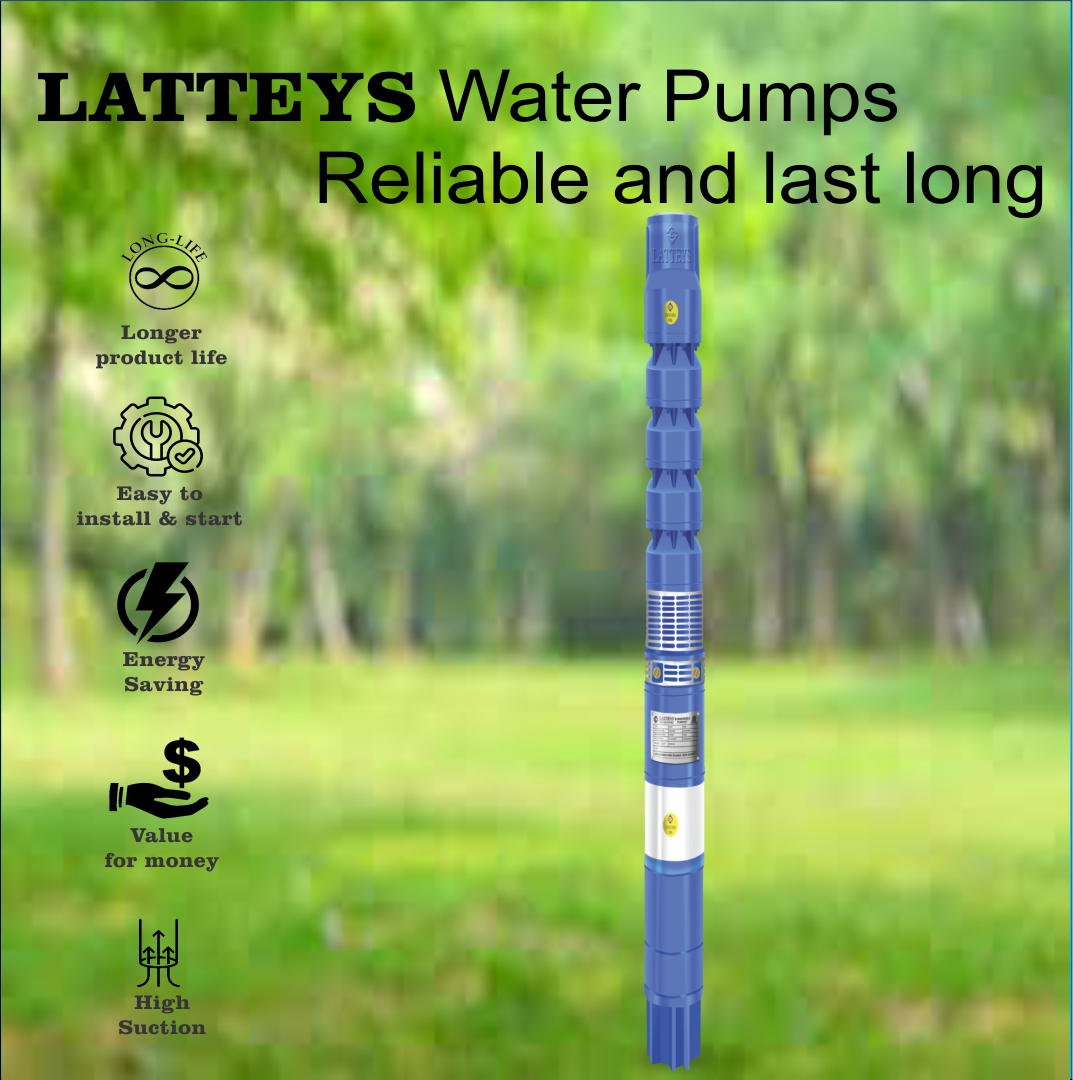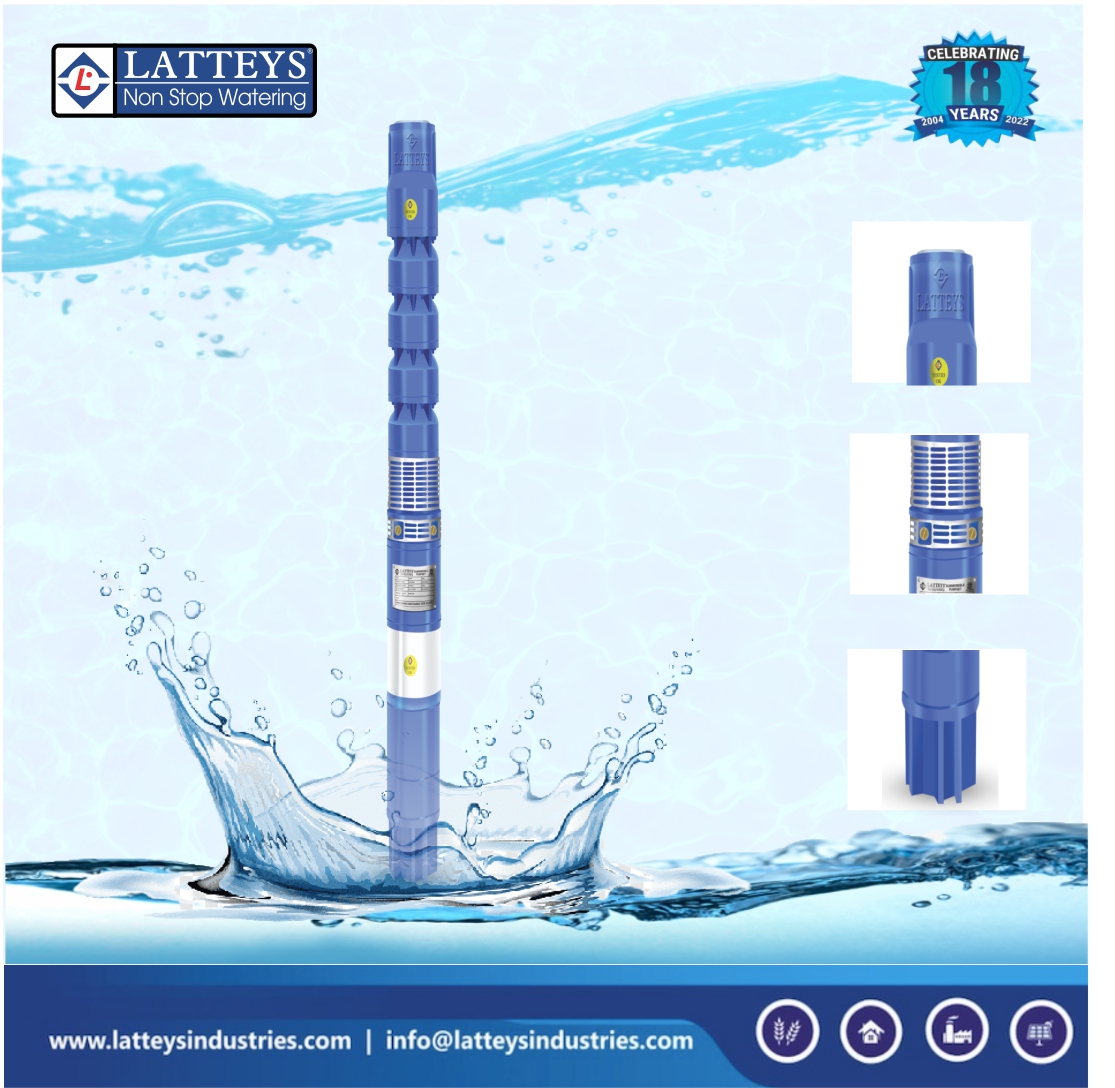 V6 SINGLE PHASE/THREE PHASE WATERFILL SUBMERSIBLE PUMPSET MIXEDFLOW
We manufactured Submersible Pump sets as per IS: 8034 Standard which can be used in the field of advanced technology.

All parts are manufactured and fitted precisely using CNC machine that imparts excellent mechanical strength and reliability. The electrical design of Latteys Motors has been done with enameled/polyester Coated winding to improve efficiency and reduce electrical consumption.
Premium Quality With Genuine Price
| | |
| --- | --- |
| HP Range | 3-30 |
| Up To Stage | 25 |
| Phase | Single Phase/Three Phase |
| Suction | - |
| Delivery size (mm) | 75-100 (Other Size Available On Request) |
| Up To Head Range (M) | 250 |
| Head Min | - |
| Up To Discharge | 1700 |
| Speed RPM | 2800 |
Longer product life
Value for money
100% cost recovery in just 30 months
High Discharge & Suction
Wide Voltage Range
Easy to install, easy to start
Efficient energy saving
| | |
| --- | --- |
| Motor Body | Stainless Steel |
| Stator | Vacuum Impregnated and epoxy coated for corrosion resistance. Thick end laminations are provide to protect motor windings. |
| Rotor | EC Grade Copper Rotor/Aluminum Die Cast Rotor Coated with polyurethane paint for corrosion resistance and dynamically balanced for vibration free smooth operation. |
| Stamping | Electrical Steel High Grade For Better Performance. |
| Windings | PVC/Polyester insulated or Enameled insulated EC Grade copper. |
| Bearings | High-carbon chromium steel Pre-lubricated double-shielded Ball bearing with high load bearing capacity. |
| Thrust Bearings | Resin Carbon ,SS AISI 420 Pad with Base CI FG 260 , Special Self- aligning and water lubricated to with stand high axial thrust load. |
| Bearing Bush | LTB-4 Grade, Nitrile-butadiene rubber, Heavy duty angular contact bearing with load bearing capacity. |
| Bearing Diaphragm | Nitrile-butadiene rubber diaphragm Adequately sized to accommodate expansion of water inside the prevent loss cooling water. |
| Impeller | High quality abrasion resistant Norly,GFN3/SS, dynamically balanced. |
| Bowl | High Grade Norly ,GFN3/Cast Iron CI FG 260/200 Grade |
| Wear Rings | High quality abrasion resistant P.U. / Rubber. |
| Shaft | AISI 420/410 Stainless Steel of adequate diameter to ensure rigidity and ground to close tolerances. |
| Suction Casing & NRV | CI FG 260/200,Provided with perforated Stainless Steel Strainer and adequately size to allow the water to be sucked-in with minimum friction. |
| Cable Sealing | Nitrile-butadiene rubber, Designed so that no Borewell water with sand can enter the motor. |
| Oil Seal, Mechanical Seal | Nitrile-butadiene rubber, Resin Carbon, Ceramic for High Sealing Solution. |
| Fasteners | Stainless Steel Grade. |
Q.WHERE THIS PRODUCT IS APPLICABLE?
A.AGRICULTURE, DOMESTIC, INDUSTRIAL, SOLAR
---

Get In Touch
Plot No 16, Phase 1/2, GIDC Naroda, Ahmedabad 382330
info@latteysindustries.com